The Department of Fine Arts at Al-Quds University boasts a dedicated art studio designed to inspire and nurture the creativity of students pursuing their artistic passions. The studio provides a spacious and well-lit environment, equipped with all the necessary tools and materials to support various forms of artistic expression, including painting, drawing, sculpture, and printmaking.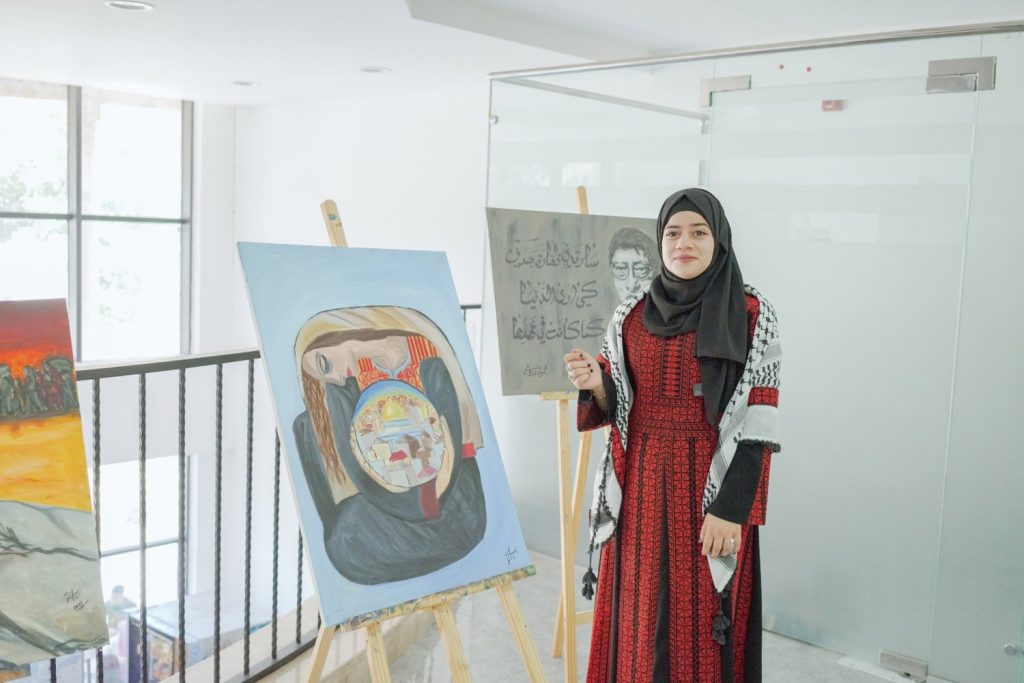 Students have access to a wide range of resources, such as easels, drawing boards, specialized lighting, and high-quality art materials, allowing them to explore and experiment with different techniques and mediums. The art studio also encourages collaboration and peer-to-peer learning, fostering a sense of community among budding artists.
In addition to the practical aspects of artistic creation, the dedicated art studio at Al-Quds University hosts workshops, exhibitions, and guest lectures from renowned artists and experts in the field. These events provide students with valuable opportunities to gain insights into the professional art world and expand their knowledge and skills.
By offering a dedicated art studio, Al-Quds University demonstrates its commitment to supporting the artistic development of its students and contributes to the vibrant cultural scene in the region.