Al-Quds University boasts a state-of-the-art recording studio that serves as a dynamic space for conducting interviews, recording meetings, and creating explanatory content for various topics. This multifunctional facility is equipped with cutting-edge audio and video technology, allowing students, staff, and members of the local community to produce high-quality media content tailored to their needs.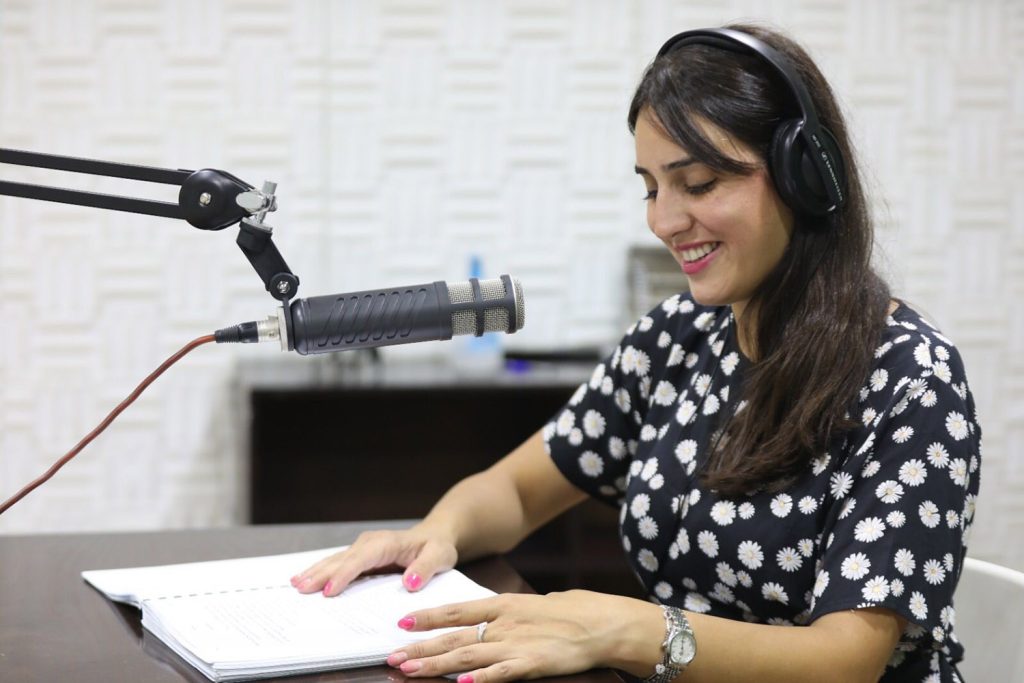 The recording studio at Al-Quds University is a versatile resource that caters to a wide range of media production requirements. From hosting interviews with prominent figures within the university and the wider region, to documenting important meetings and discussions, the studio provides a professional setting for capturing and preserving valuable insights and information.
Additionally, the studio is utilized for creating educational content, such as tutorials and lectures, which can be easily shared with the university community and beyond. This content can be broadcasted through various channels, including the university's television and radio stations, as well as live streaming platforms, ensuring that valuable knowledge reaches a wide audience.
Another key function of the Al-Quds University recording studio is the production of promotional materials, such as advertising clips, that showcase the university's programs, events, and achievements. These promotional materials play an essential role in raising awareness of the university's offerings and attracting prospective students and partners.
The recording studio at Al-Quds University is a valuable resource for media production and broadcasting, enabling the university to engage with its community effectively and promote its mission and vision. With its advanced technology and versatile capabilities, the studio serves as a crucial platform for communication and knowledge-sharing within the university and the broader region.