Al-Quds University is dedicated to offering flexible and accessible learning opportunities to its diverse student body. As part of this commitment, the university provides live tutoring for a wide range of courses and disciplines through its extensive offering of 224 online classes. These classes cater to the educational needs of approximately 11,365 registered students, ensuring that they have access to high-quality instruction regardless of their location or schedule.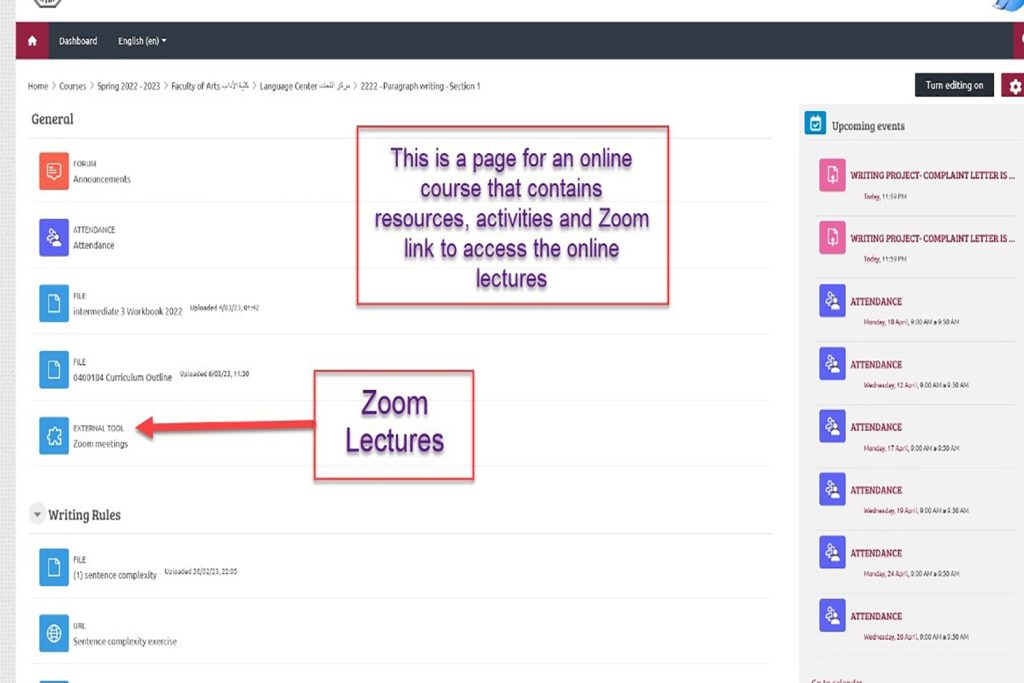 The live tutoring sessions are conducted on the university's e-learning platform (https://eclass.alquds.edu), which has been specifically designed to facilitate online teaching and learning. The platform incorporates numerous features and tools that enable teachers to deliver engaging, interactive lessons that promote student success.
In addition to live streaming capabilities, the e-learning platform allows teachers to upload a variety of resources, including lecture slides, readings, videos, and other supplementary materials. These resources can be easily accessed by students at any time, providing them with the flexibility to learn at their own pace and according to their individual learning preferences.
To ensure that students are progressing and achieving their learning goals, the e-learning platform also includes a variety of assessment options. Teachers can create quizzes, assignments, and other forms of evaluation to track student performance and provide valuable feedback. These assessments can be integrated seamlessly into the online learning environment, allowing for a comprehensive and effective learning experience.
By offering live tutoring sessions through its e-learning platform, Al-Quds University demonstrates its dedication to delivering high-quality, flexible education to its students. This commitment to embracing innovative teaching methods and technologies ensures that Al-Quds University remains at the forefront of academic excellence and continues to foster the personal and professional growth of its students.