Al-Quds University's bookstore is a one-stop-shop designed to cater to the academic needs and interests of students, faculty, and staff. The bookstore provides a comprehensive selection of textbooks, reference materials, and supplementary resources across various disciplines, ensuring that students have access to the materials required for their coursework and research projects.In addition to academic resources, the bookstore also offers a wide array of general reading materials, including best-selling novels, non-fiction titles, and magazines, catering to a diverse range of interests and hobbies. This diverse selection encourages intellectual curiosity and personal growth among the university community members.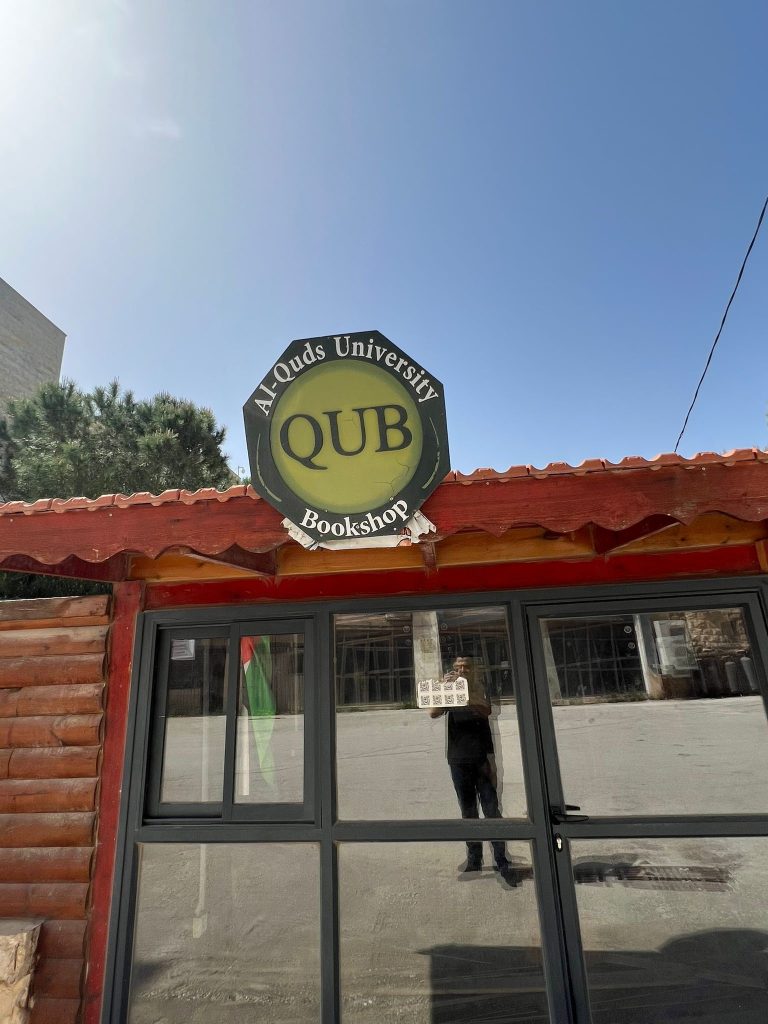 The bookstore carries a variety of stationery items, office supplies, and educational tools, making it a convenient place for students and staff to purchase all their academic necessities. The store also offers branded Al-Quds University merchandise, such as apparel, accessories, and gifts, allowing students to showcase their university pride and create lasting memories.
The Al-Quds University bookstore is dedicated to providing excellent customer service and a welcoming atmosphere for all its patrons. Knowledgeable staff members are always available to assist customers in locating specific items or making recommendations based on individual needs and preferences. By offering a well-curated selection of products and services, the bookstore plays an essential role in supporting the educational mission and fostering a sense of community at Al-Quds University.