The Al-Quds University social rooms serves as a welcoming and inclusive space for students, faculty, and staff to connect, relax, and engage in various recreational activities. Designed to promote a sense of community and camaraderie, the social rooms encourage interaction and collaboration among members of the university.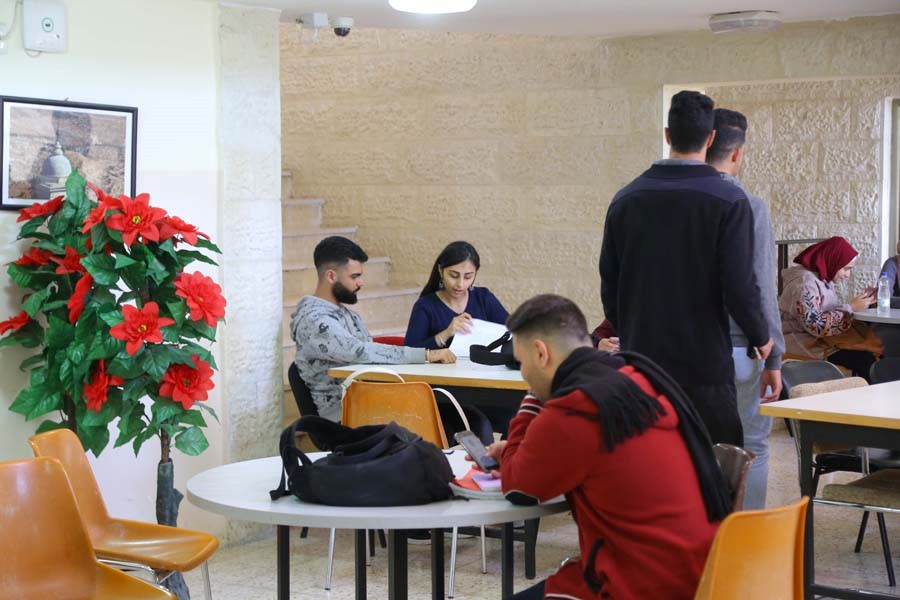 Featuring comfortable seating areas and a warm, inviting atmosphere, the social rooms provide a perfect setting for students to unwind after a long day of classes or catch up with friends between lectures. The room is equipped with various amenities, such as Wi-Fi access and charging stations, to ensure that students can stay connected and productive.
In addition to its cozy ambiance, the social rooms host various events and activities throughout the year, such as cultural celebrations, guest speakers, and workshops, providing opportunities for students to broaden their horizons and engage with diverse perspectives.
The Al-Quds University social rooms aim to create a supportive and nurturing atmosphere that enhances the overall well-being of students and contributes to their personal and academic success. By offering a safe and inclusive environment where students can connect and share experiences, the social rooms play a vital role in cultivating a strong sense of belonging and unity within the university community.